Description
ROG Ryujin is the flagship all-in-one cooler for high-end builds designed to deliver the best thermal performance. Featuring Noctua Industrial PPC fans for cooler and quieter operation, plus an embedded fan in the pump housing for additional cooling to the VRM and M.2, ROG Ryujin keeps your system running its absolute best. Coupled with a LiveDash OLED that displays system stats or custom graphics and Aura Sync RGB lighting, ROG Ryujin is the ultimate thermal solution destined to become a vital part of your gaming rig.
COOL TO THE CORE
Noctua Industrial iPPC fan
ROG Ryujin meets the thermal challenges of the latest multi-core CPUs with industrial-grade Noctua iPPC-2000 PWM fans on the radiator that deliver high performance and low-noise operation. The 120-mm fans generate 122 m3h of airflow at 2,000 RPM yet are extremely efficient with a 29.7-dB(A) acoustic footprint that's much quieter than competing fans.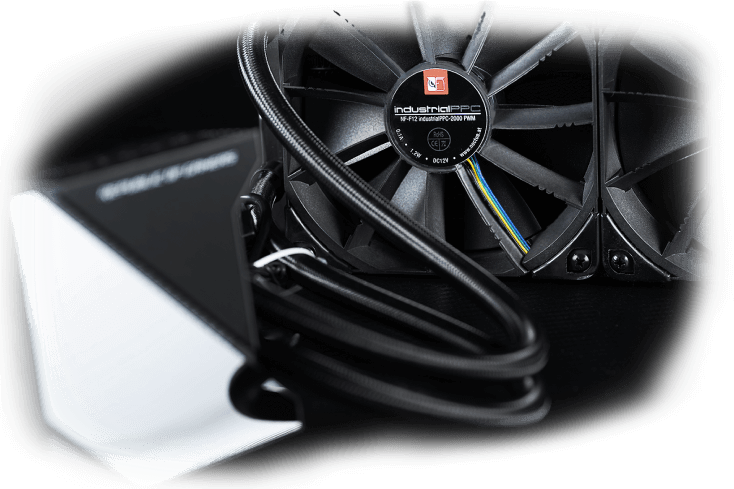 Pump embedded fan
While powerful, liquid cooling does not circulate air around the CPU socket like a traditional heatsink and fan. ROG Ryujin overcomes this limitation with a 60mm fan embedded in the pump housing that circulates air to the CPU VRMs, M.2 slot and surrounding components to dramatically reduce temperatures for improved performance and stability.
Embedded Fan Off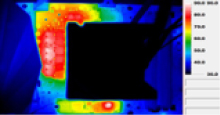 ?Embedded Fan On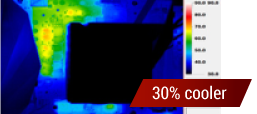 NEXT LEVEL OF CUSTOMIZATION
LiveDash OLED
ROG Ryujin is the world's first AIO cooler to feature an embedded 1.77-inch LiveDash color OLED that displays useful system information*, such as temperatures, voltages, fan speeds, or frequencies. You can also customize LiveDash to display a customized image or animation** highlighting your clan insignia or gamertag.
*Hardware monitoring feature is only compatible with ASUS motherboards.
**OLED only support GIF's and JPG files which are 160 x 128 pixels.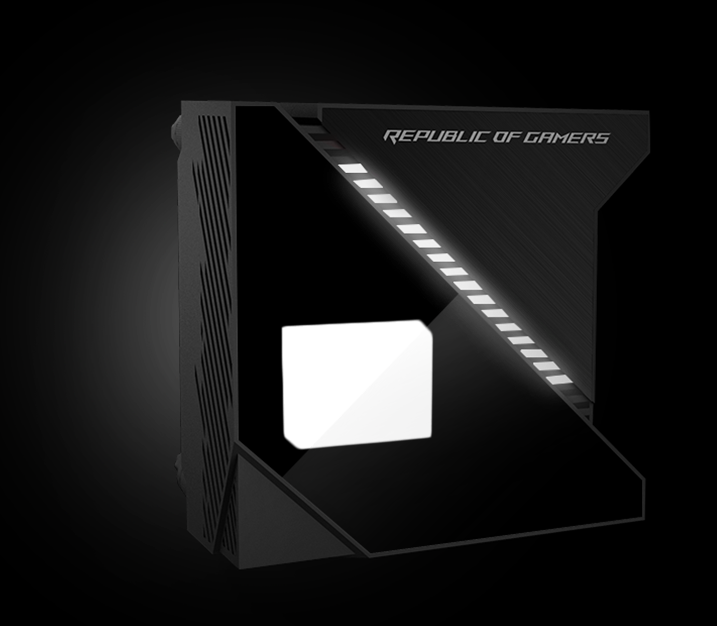 Armoury Crate
Armoury Crate is a software utility that provides centralized control of supported ROG gaming products. From a single intuitive interface, Armoury Crate puts command of all your Aura gear at your fingertips, with the new Aura Creator ready. The software also provides control of settings for a select and growing number of ROG products, making it easier to tune the look and feel of your system. Armoury Crate even features dedicated product registration and ROG news feeds areas to help you stay in touch with the ROG gaming community.
*Windows 10 required for full Aura Sync functionality within Armoury Crate. For Windows 8 and earlier versions, standalone Aura Sync software is available for free download from the product support site.?
AURA SYNC

DEVICE CONFIGURATION

DRIVER & MANUAL DOWNLOAD

GAMING HIGHLIGHT

ACCOUNT MANAGEMENT
Subtle, striking, sleek
Infused with Aura RGB lighting in dramatic slash patterns on the shroud, Ryujin exudes a vibrant glow that highlights the CPU at the heart of your build
Static
Breathing
Strobing
Rainbow
Color cycle
Flash & dash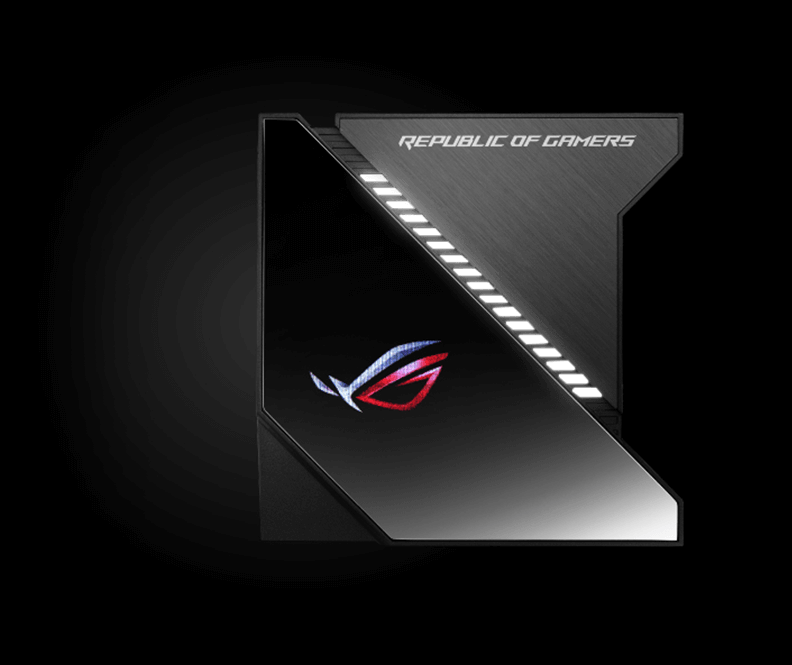 PERFECT
SYNCHRONIZATION
The impact of Aura RGB lighting can be further enhanced with ASUS Aura Sync, which allows harmonized lighting effects with other Aura-enabled system components and external accessories. Aura software give you complete control of lighting across all compatible devices, letting you dial in the vibe you want to display quickly and easily.

**Effects vary by model.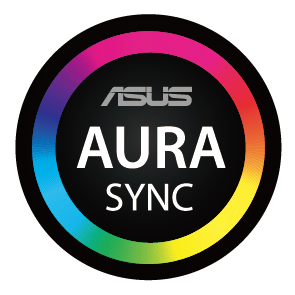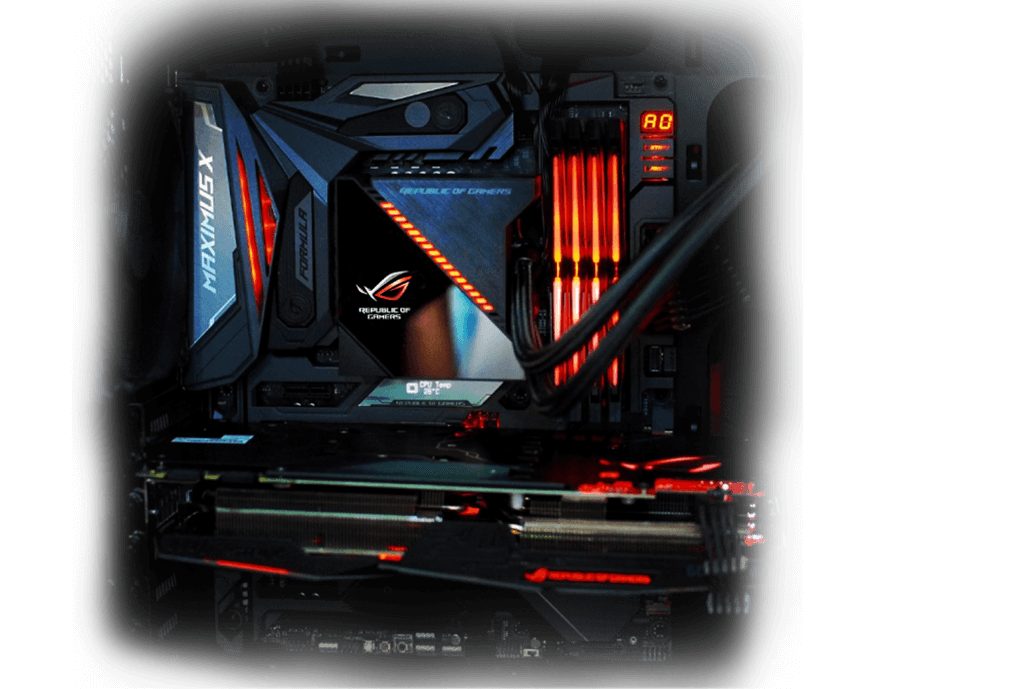 EXTENDED COMPATIBILITY
ROG Ryujin is compatible with a wide range of Intel and AMD motherboard platforms, giving you the flexibility to pair it with your choice of processor. It also comes fitted with 38cm of tubing to make mounting and routing easier.
CPU socket support
Intel

LGA 1200, 1150, 1151, 1152, 1155, 1156, 1366, 2011, 2011-3, 2066

AMD

AM4, TR4*

*The mounting bracket is bundled with the TR4 processor package